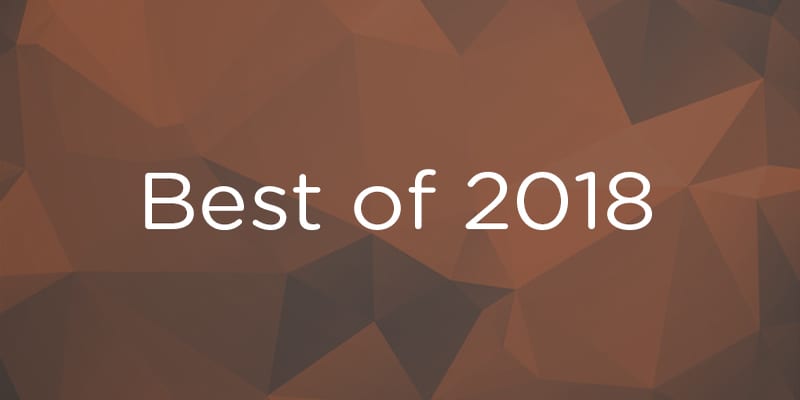 Data Management solutions meet at the intersection of big data and business analytics. The data management market offers a broad spectrum of capabilities used to analyze data from disparate and increasingly diverse sources. Traditional data warehousing techniques are slowly being phased out with the adoption of data lakes, and cloud connectivity has emerged as a differentiating factor in a growing number of deployments.
As regulations grow stricter and compliance frameworks become more common, organizations will grow increasingly interested in dedicated data management tools, ensuring that they are keeping their data in a way that safeguards it from internal and external threats. Perhaps the most important use case for data management in the next five years will be Europe's new General Data Protection Regulation (GDPR). In an attempt to assist you with what can become a daunting task of selecting the right product, these are the top-28 best analytics and business intelligence platforms for 2018.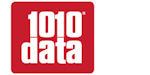 1010data is a managed service provider, and the company's Insights Platform is known to handle large data volumes with relative ease. The vendor offers traditional data management functionality, as well as features considered to be core capabilities of software providers in horizontal markets. 1010data's product is targeted at businesses in the financial services, retail, telecom, government, and healthcare. Solutions Review named 1010data a Retail Data Analytics Tool to Consider in October of 2017.
Amazon Redshift is integrated with other AWS services and has built-in commands for loading data in parallel nodes from Amazon S3, Amazon DynamoDB, or EC3 and on-prem servers. Users can accomplish this via AWS Data Pipeline, Amazon Kinesis, and AWS Lambda integration with Redshift as the target. Users can also load streaming data into Amazon Redshift using Amazon Kinesis Firehose. Amazon is a dominant player in the cloud marketplace, and a broad spectrum of deployment options provides organizations with the ability to select only the capabilities they need.
Ataccama ONE is a comprehensive master data management product that offers an intriguing list of capabilities for many use cases. The product can be deployed on-prem (traditional environments, Hadoop, Spark), in the cloud (cloud-based Spark, Amazon and Azure, multi-tenant SaaS), or via a hybrid model. Ataccama recently partnered with Deloitte for a GDPR compliance solution. In addition, the company was named to Gartner's Magic Quadrant for both Master Data Management Solutions and Data Quality Tools this past year. In October 2017, Solutions Review included the vendor as one of 5 Data Quality Vendors to Watch in 2018.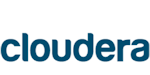 Cloudera offers a data storage and processing platform based on the Apache Hadoop ecosystem, as well as a proprietary system and data management tools for design, deployment, operations and production management. Cloudera differentiates itself from other Hadoop distribution vendors by continuing to invest in specific capabilities, such as improvements to Cloudera Navigator (which provides metadata management, lineage and auditing), while at the same time keeping up with the Hadoop open-source project.
Commvault offers a broad spectrum of products for data protection use cases. The company is considered one of the top solution providers in the broad backup and disaster recovery marketplace. In recent months, the vendor has strategically begun to brand itself as a data management tool. Commvault is one of several companies in the marketplace that has rolled out a dedicated GDPR compliance solution, something we expect to see more of in the weeks and months ahead.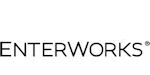 EnterWorks was acquired by Black Dragon Capital in 2015. The investment has allowed the company to accelerate its product roadmap and expand its team. EnterWorks is extremely customer-focused, but mainly for highly technical and business process-oriented users. The product touts excellent project management capabilities as well. However, initial implementation can be a bit difficult. EnterWorks was named one of the 30 Fastest Growing Companies to Watch by Silicon Review in October 2017.
Google is quietly amassing one of the better data management product portfolios in the marketplace. BigQuery's serverless data warehouse provides organizations with data via real-time streaming for real-time analytics. The solution also offers expansive data encryption, security, and replication capabilities for automatic backup and recovery. Google has broad recognition in the overarching technology space, making the platform an easy selection for many organizations. This only figures to continue as organizations come up to speed with the search engine giant's offerings.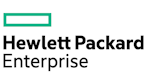 HPE designs IT architectures that can handle volume, operate quickly, and process data from virtually any source. Vertica is one of the most flexible platforms of any in the space, and the solution's open infrastructure, technology, and deployment options enable it to process big data effectively. According to analyst house Gartner, Inc., more than a third of HPE's reference customer base use Vertica in implementation sizes north of 100TB, which speaks to the product's ability to handle large data volumes.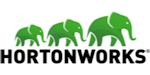 Hortonworks offers a wide range of compatible tools in HDF and HDP to enable productive data cluster management. Unfortunately, version upgrades can make the tools challenging to use, and it's harder to use in traditional data warehouse scenarios than context-independent use cases. Even though there can be some compatibility issues with the upgrades, HDF and HDP makes a lot of sense for organizations looking to deploy large-scale clusters in error-free environments.
IBM offers data management solutions, data warehouse appliances, a z/OS solution, and a Hadoop distribution with BigInsights. Its appliances include the IBM PureData System for Analytics, the IBM PureData System for Operational Analytics, the IBM DB2 Analytics Accelerator and the IBM Smart Analytics System. IBM offers DB2 with Blu Acceleration, as well as data warehouse managed services.
Informatica offers an expansive portfolio of data management tools in various deployments. The vendor's customer base is more than 7,000 organizations. Informatica touts strong interoperability between its growing list of software solutions, and the Big Data Management product features a Big Data Parser, Relate 360, Intelligent Data Lake, Enterprise Information Catalog, and Intelligent Streaming. Analyst house Gartner, Inc. named Informatica a leader in both the Metadata Management and Master Data Management markets late last year.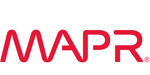 MapR's Converged Data Platform supports a broad spectrum of applications and use cases, including reliable and real-time applications, and global event streaming with web-scale storage. The vendor also offers its products via cloud subscription models with Amazon Web Services, Microsoft Azure, and others. MapR was granted patent rights on key technologies and underpinning components of its Converged Data Platform in January 2017. The company released a new connector for Teradata shortly after.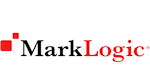 MarkLogic offers an operational and transactional enterprise NoSQL database that is designed to integrate, store, manage, and search for data. Organizations can ingest structured and unstructured data with a flexible data model that adapts to changing data. It also natively stores JSON, XML, text, and geospatial data. MarkLogic's Universal Index enables users to search across all data, and APIs enable application development and deployment. The database has ACID transactions, scalability and elasticity, and certified security as well.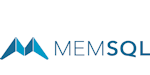 MemSQL features flexible implementation, with the ability to be deployed on-prem and in the cloud. In October 2017, the company announced a major update to its flagship product, MemSQL 6, adding new extensibility features to enable ML, large-scale improvements for analytic queries, and a broader set of online operations. MemSQL offers excellent real-time data streaming capabilities, and now provides more efficient query isolation for large volumes of data and many users.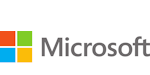 Microsoft's database management solution provides easy installation, configuration, integration, and deployment. Microsoft helps by installing and configuring the APS appliance, offering users an ecosystem of partners, including Mariner, who helps with planning, deployment and support. Using PolyBase, it now supports the ability to query data using SQL across the traditional data warehouse, plus data stored in the Hadoop region, whether in the appliance or a separate Hadoop Cluster.
In 2014 Oracle purchased BlueKai's Marketing Cloud and combined it with its existing data management capabilities to help organizations personalize their marketing programs and customer experience. Oracle's cohesive data management product gives companies the ability to build rich user profiles, combining information from first and third-party sources including media, advertising, social, and mobile sources.
Panoply.io automates data management tasks associated with running big data in the cloud. Smart Data Warehouse require no schema, modeling, or configuration. Panoply features an ETL-less integration pipeline that can connect to structured and semi-structured data sources. It also offers columnar storage and automatic data backup to a redundant S3 storage framework. Panoply received an extension on its first round of venture funding in December 2017, which saw it add C5 Capital to its list of backers that already includes Intel Capital, Blumberg Capital, and 500 Startups.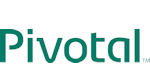 Pivotal's data management product features a popular open-source framework, and all Greenplum contributions are part of the Greenplum Database project and share the same database core, including the MPP architecture, analytic interfaces, and security. The solution offers integration with cloud data repositories and data lakes via external tables that provide access to data stored outside Greenplum as it if it were stored in regular database tables. Pivotal also includes business continuity add-ons like intelligent fault detection, incremental backup and disaster recovery.
Relay42 is a fully vendor agnostic, plug-and-play data management platform. It integrates with any channels that organizations have tested and chosen to be the best fit for them. This means that any chosen marketing tech or advertising tech tools – now and in the future- can be optimized, maximizing their performance in conjunction with the broader marketing ecosystem.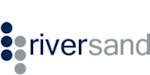 A major benefit of RiverSand's Solution suite is its integration. All of its modules have been developed using the same interface, data model, and application framework. This offers organizations a level of cohesion as they implement flexible business processes within the Solution suite. For instance, RiverSand's data quality, digital asset management, and dynamic publishing functionality are all integrated with its MDM solution to increase productivity throughout a retailer's catalog production process. Riversand raised its first round of venture capital ($35 million) last summer.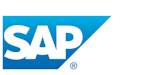 SAP SE is a multinational software company. The Company develops business software, including e-business and enterprise management software, consults on organizational usage of its applications software, and provides training services. SAP markets its products and services worldwide. Database solutions allow businesses to create, distribute, and maintain complete, accurate master data with SAP's master data management software. The SAP HANA platform offers cloud, on-premises and hybrid deployment options to customers, with its benefits including a smaller data footprint, higher throughput, faster analytics and faster access to data.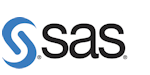 SAS Data Management is especially useful when analyzing large and complex data volumes. However, the solution has a bit of a learning curve and is best saved for users with SAS software and language experience. SAS is built atop a data quality framework, and the built-in business glossary as well as SAS and third-party metadata management and lineage visualization capabilities keep all users in sync. Founded in 1976 and headquartered in Cary, North Carolina, SAS remains one of the major players in the overarching data and analytics marketplace.
Semarchy is unique in its breadth of ability to master any kind of data (customer B2B and B2C, product data, reference data, metadata, location, organizer, supplier). The tool is designed on Google's Material Design Language, and a recent interface update provides an enhanced user experience. xDM intelligently automates the generation of physical tables, the data certification framework, enrichment and standardization process, and integration intelligently.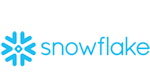 Snowflake has a unique data warehouse as a service offering, and its own SQL data architecture that claims to do more than the alternative. The company raised $110 million in venture funding in 2017. In addition, Snowflake was named to various industry analyst reports in the last twelve months, including Gartner's Magic Quadrant on Data Management Solutions for Analytics, and the Forbes Cloud 100. Snowflake has made a slew of improvements to its product portfolio recently, including Snowpipe, an automated data loading tool, a cloud data warehouse for the financial services, and a new Sharehouse add-on.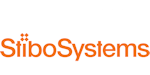 Stibo Systems offers the most comprehensive list of data manipulation capabilities of any solution provider in the space. The company also touts advanced features like role-based security, single sign-on, and audit trailing. Stibo recently partnered with Dun & Bradstreet, bringing the company's entire commercial database into the STEP product. In June 2017, Solutions Review named Stibo Systems a Data Integration for Retail Software Tool to Consider.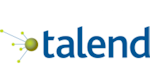 Talend has beefed up its data management capabilities over the last year, and recently announced the launch of a new metadata management solution that provides organizations easier accessibility to data lakes and other big data projects. Talend Metadata Manager offers a governance framework for creating, controlling, attributing, defining, and managing enterprise data so users can extract and propagate additional value. The company's data preparation functionality and support for multi-cloud environments are welcomed additions. Talend has also unveiled a new governance and compliance tool to assist organizations in preparing for the General Data Protection Regulation (GDPR).
Teradata's data management portfolio includes products and services in data warehousing, big data analytics, and marketing applications. The company offers what we consider to be the most pure database and data warehousing capabilities of any provider in the space. Teradata covers nearly every enterprise use case, and its ability to integrate with Hadoop and other data sources make it increasingly flexible. Among a slew of awards and inclusion in many analyst reports, Teradata was named a top provider in CRN's recent Big Data 100.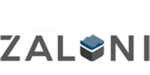 The Zaloni Data Management Platform automates data ingestion, organization, and preparation for data lakes. The solution provides user access to manage processes for governance and compliance, track data lineage, automate workflow to monitor data quality, and enforce data privacy and role-based security. Zaloni was named to multiple analyst reports in recent monyhs, including CRN's Big Data 100, the Constellation ShortList for Data Lake Management, and Red Herring's Top 100 North America. Solutions Review also included the vendor amongst its Data Lake Tools Vendors to Watch last March.
Timothy covers BI and data analytics at Solutions Review. He is a recognized thought leader and influencer in the enterprise middleware space. Timothy has also been named a top-75 global business journalist by Richtopia.
Latest posts by Timothy King (see all)
Zoomd Trends